Sewage Cleanup in Fort Myers, Florida
Also known as "Black Water", or Category 3 Water Damage by the IICRC, sewage contamination can come from Fort Myers ground water flooding, river or lake flooding, or toilet or septic system overflow. The end result is highly toxic water entering your Fort Myers home or place of business. Black water contains dangerous microbes, viruses and bacteria such as hepatitis and salmonella. These contaminates can cause serious illness and respiratory distress. It is important to remove Fort Myers sewage damage as soon as possible to avoid sickness and spread!
---
Call Services 3,2,1 Corp for Immediate, Safe Restoration of Sewage in Fort Myers!
---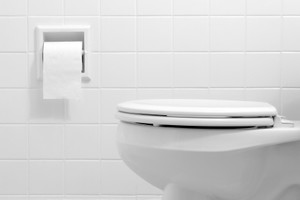 Services 3,2,1 Corp has the training, certification and state of the art equipment to handle any water damage in Fort Myers, including black water contamination! Our Fort Myers sewage remediation team will work with your to safely decontaminate the affected areas and return your home or office to it's previous condition and more!
Our Fort Myers Sewage Damage Remediation Process:
Decontaminate affected areas with highly effective anti-microbial agents to kill all viruses and bacteria
Completely Dry the affected area: floors, walls, ceilings and support structures
Neutralize odors
Restore property to a healthy living or working environment
Direct Insurance Billing
We take the hassle out of Fort Myers, Florida sewage contamination remediation! When you work with us, we'll bill your insurance company for you.
---
Call for a FAST Quote
Dial Area Code first please.
---
WHAT CUSTOMERS ARE SAYING:
5★★★★★ - "I came home from work and had water all through the house. I called 3,2,1 and James showed up in less than an hour. Throughout the whole two week process, James kept me up to speed on what to expect each week. This did a lot for my peace of mind. He and his crews were nothing short of professional and the work completed was great. I appreciated the communication, work ethic and ability to finish the job in a timely manner. I would definitely recommend him to my friends and family."

Michelle T in Fort Myers, FL

2020-04-16

5★★★★★ - "This guy does what he says he can do and does it in a very timely and thorough way. He cares about your property in all respects."

Bob L., Water Damage Restoration in Fort Myers, FL

2019-10-10

5★★★★★ - "James and his team were exceptional. On-time, very courteous, and excellent workmanship. Save time and money, make your first call to James."

Mike and Cheryl in Naples, FL

2020-11-09

5★★★★★

Renee, Water Damage Restoration in Cape Coral, FL

2020-06-22

5★★★★★ - "Thanks Services 321. I was so impressed with how respectful they were of my home and my belongings. They protected everything so well, and they did an amazing job painting my house. They are extremely professional and very hard working. They go out of their way to make sure the job is done right and to please you. I highly recommend them, and I will definitely use them again when the need arises."

Bryan Dacunto, Water Damage Restoration in Arcadia, FL

2020-01-14

5★★★★★ - "Our toilet wax ring failed and leaked in between our bathroom walls without our knowledge causing mold. James and his company did the mold remediation and did a fantastic job. So much so, that we hired him to do the GC part of the work as well. He was very patient and helped us deal with the insurance company. We are very pleased with his work."

Amy Levitre, Water Damage Restoration in North Port, FL

2020-01-14

5★★★★★ - "Services 3,2,1 is simply phenomenal! Highly recommend!"

Chris Fonock, Mold Remediation in Cape Coral, FL

2020-01-14

5★★★★★ - "We got the call to come up and start the drying process, homeowner called his insurance company and Services 321 was OK to start the work as his insurance company recognized us as honest company, and fair and custom billing. We also take preferred measures to not contaminate the entire house if there is mold damage with containment, negative pressure, and antimicrobial spray's."

Homeowner, Water Damage Restoration in North Port, FL

2019-12-20

5★★★★★ - "Insurance (covered) don't hesitate to call them. we service the Charlotte County area it was in Port Charlotte Florida."

Home Owner, Water Damage Restoration in Port Charlotte, FL

2019-12-20

5★★★★★ - "On time for quote evaluation of project. On time for project work. Excellent job!"

Deborah H., Mold Testing in North Fort Myers, FL

2019-11-08

5★★★★★ - "Chris showed up on time and did a beautiful job. Will hire him to do other jobs. He takes pride in the job he does and does it well."

Terri P., Mold Remediation in Naples, FL

2019-11-08

5★★★★★ - "Services 321 performed an inspection for water damage and mold in a property I was planning to purchase. James found and documented damage barely visible to even a trained eye, saving me thousands of dollars in repairs had I purchased the property. His friendly professionalism has sold me on getting inspections for water damage and mold on all my future property purchases"

Debbie G., Water Damage Restoration in Englewood, FL

2019-10-10

5★★★★★ - "We had a leak in a bedroom window that created a mold issue along the baseboard and carpet. This company is very responsive, professional and job requirements and costs were exactly as stated in the estimate. Great customer service, honest, caring and employees that take pride in their work. Excellent results; mold removed, wall repaired and saved the carpet. Thank you!"

Catherine V., Mold Remediation in Naples, FL

2019-10-10

5★★★★★ - "He has been prompt in communication at a time & in an area where work is in much demand after a hurricane."

Michael & Debbie M., Mold Testing in Port Charlotte, FL

2019-10-10
---
Call for a FAST Quote
Dial Area Code first please.
---