Indoor Air Quality in Murdock, Florida
Do you have concerns about the indoor air quality in your Murdock, Florida home or place of business? Are you experiencing allergy attacks when inside your house or place of work? Services 3,2,1 Corp has been successfully improving the indoor air quality of Murdock homes and businesses since 2016. We take pride in providing odor removal and improving overall air quality for homeowners and business.
---
For Fast Indoor Air Service in Murdock, Call Today!
---
10% Off
Air Quality Testing
expires 01/31/2022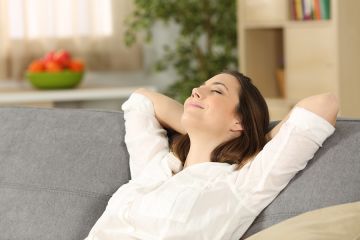 Primary Murdock Indoor Air Quality Services Offered Include:
Odor control
Allergen removal
Mold spore detection
Mold remediation
Air hygiene
Air disinfection
Murdock Odor Removal
Services 3,2,1 Corp is experienced in removing odors from Murdock homes and businesses. Some types of odor issues we're called to remove include pet urine, cigarettes, cooking odors and damp bathroom odors in Murdock. Give us a call today for a Murdock odor inspection. We'll arrive on time and determine the source of your odor. Next, we'll provide a written estimate for removing the odor. Should you choose Services 3,2,1 Corp to take care of the problem, we'll work to eliminate all traces of odor in your Murdock building - guaranteed! Call (239) 347-4785 to arrange your odor elimination quote.
Indoor Allergen Removal in Murdock
If you are tired of sneezing, coughing and wheezing brought on by allergens in your home, look no further! You don't have to suffer. There is a quick and easy solution: Services 3,2,1 Corp. A few of the most common indoor allergens our system removes includes:
Pet dander
Dust mites
Pollen
Mold spores
Mildew
and more!
Services 3,2,1 Corp can remove the allergens from your building and provide relief to your sinuses! We utilize a safe yet powerful process to disinfect and purify the air within any building. Our customers often report relief from allergies within 24 hours of treatment. Indoor allergens in Murdock will be a thing of the past. Call (239) 347-4785 today for a written estimate for improving your indoor air quality!
---
Call for a FAST Quote
Dial Area Code first please.
---
WHAT CUSTOMERS ARE SAYING:
5★★★★★ - "If I could give more than 5 stars, I would! James was involved every step of the way from the initial photographs to working with the insurance adjuster to scheduling all of the necessary tradesmen. He was very communicative and kept us informed about every step in the remediation process. His workers were extremely professional and courteous. The repairs were done in a timely manner and of such superb quality that the house is actually better than it was before all of the problems started. I would HIGHLY recommend Services 321 to anyone who has a need for remediation and repair of water damage!"

Jim Osters in Fort Myers, FL

2021-11-23

5★★★★★ - "James and his crew did an amazing job tearing out our old bathroom vanity and more after we experienced a minor flood in our guest bathroom. It took a while, Insurance company issues - so, we humans have to learn patience and trust the process!
It all turned out way beyond my highest expectations!
Thank you, James & Jake et al!"

Daphne N., Flood Damage in Naples, FL

2021-08-06

5★★★★★ - "James came in and he and his crew fixed the mess left by another contractor. He was punctual, professional and fairly priced. No surprises and he finished a complete renovation on time and on budget."

Rocco T., Water Damage Restoration in Cape Coral, FL

2021-08-06

5★★★★★ - "James provided the best service I have ever experienced he is a consummate professional and always punctual. His work is excellent and his carpentry solutions are innovative, creative and most of all, customer-centric."

Keith N., Water Damage Restoration in Cape Coral, FL

2021-08-06

5★★★★★ - "Effective, Courteous, Prompt, Highly Recommend!"

Bernard L., Mold Testing in Naples, FL

2021-07-20

5★★★★★ - "I called my insurance company it's been 7 months and my insurance company didn't want to pay to get my house covered so I called services 321 and they went above and beyond and got me a public adjuster and lawyer involved and are getting my house back together and are courteous and professional and completely hands-on they are like my one-stop-shop I would definitely use them again."

Christopher B., Mold Remediation in Cape Coral, FL

2021-07-20

5★★★★★ - "Outstanding service. They were so helpful and considered every detail"

Cynthia S., Water Damage Restoration in Cape Coral, FL

2021-05-14

5★★★★★ - "James and his team were exceptional. On-time, very courteous, and excellent workmanship. Save time and money, make your first call to James."

Mike and Cheryl in Naples, FL

2020-11-09

5★★★★★

Renee, Water Damage Restoration in Cape Coral, FL

2020-06-22

5★★★★★ - "I came home from work and had water all through the house. I called 3,2,1 and James showed up in less than an hour. Throughout the whole two week process, James kept me up to speed on what to expect each week. This did a lot for my peace of mind. He and his crews were nothing short of professional and the work completed was great. I appreciated the communication, work ethic and ability to finish the job in a timely manner. I would definitely recommend him to my friends and family."

Michelle T in Fort Myers, FL

2020-04-16

5★★★★★ - "Thanks Services 321. I was so impressed with how respectful they were of my home and my belongings. They protected everything so well, and they did an amazing job painting my house. They are extremely professional and very hard working. They go out of their way to make sure the job is done right and to please you. I highly recommend them, and I will definitely use them again when the need arises."

Bryan Dacunto, Water Damage Restoration in Arcadia, FL

2020-01-14

5★★★★★ - "Our toilet wax ring failed and leaked in between our bathroom walls without our knowledge causing mold. James and his company did the mold remediation and did a fantastic job. So much so, that we hired him to do the GC part of the work as well. He was very patient and helped us deal with the insurance company. We are very pleased with his work."

Amy Levitre, Water Damage Restoration in North Port, FL

2020-01-14

5★★★★★ - "Services 3,2,1 is simply phenomenal! Highly recommend!"

Chris Fonock, Mold Remediation in Cape Coral, FL

2020-01-14

5★★★★★ - "We got the call to come up and start the drying process, homeowner called his insurance company and Services 321 was OK to start the work as his insurance company recognized us as honest company, and fair and custom billing. We also take preferred measures to not contaminate the entire house if there is mold damage with containment, negative pressure, and antimicrobial spray's."

Homeowner, Water Damage Restoration in North Port, FL

2019-12-20

5★★★★★ - "Insurance (covered) don't hesitate to call them. we service the Charlotte County area it was in Port Charlotte Florida."

Home Owner, Water Damage Restoration in Port Charlotte, FL

2019-12-20

5★★★★★ - "On time for quote evaluation of project. On time for project work. Excellent job!"

Deborah H., Mold Testing in North Fort Myers, FL

2019-11-08

5★★★★★ - "Chris showed up on time and did a beautiful job. Will hire him to do other jobs. He takes pride in the job he does and does it well."

Terri P., Mold Remediation in Naples, FL

2019-11-08

5★★★★★ - "Services 321 performed an inspection for water damage and mold in a property I was planning to purchase. James found and documented damage barely visible to even a trained eye, saving me thousands of dollars in repairs had I purchased the property. His friendly professionalism has sold me on getting inspections for water damage and mold on all my future property purchases"

Debbie G., Water Damage Restoration in Englewood, FL

2019-10-10

5★★★★★ - "This guy does what he says he can do and does it in a very timely and thorough way. He cares about your property in all respects."

Bob L., Water Damage Restoration in Fort Myers, FL

2019-10-10

5★★★★★ - "We had a leak in a bedroom window that created a mold issue along the baseboard and carpet. This company is very responsive, professional and job requirements and costs were exactly as stated in the estimate. Great customer service, honest, caring and employees that take pride in their work. Excellent results; mold removed, wall repaired and saved the carpet. Thank you!"

Catherine V., Mold Remediation in Naples, FL

2019-10-10

5★★★★★ - "He has been prompt in communication at a time & in an area where work is in much demand after a hurricane."

Michael & Debbie M., Mold Testing in Port Charlotte, FL

2019-10-10
---
Call for a FAST Quote
Dial Area Code first please.
---